Inheritance (2016—2020) is a multi-channel video installation and series. An allegory of the American opioid epidemic combining documentary and experimental film, Inheritance merges the political with the familial, as the I explore our family lineage of addiction.



Inheritance 003: Bargaining
HD Video, VHS, 10 min 51 sec. 2018.

In the second film, Bargaining, my dad recounts how he came to take tens of thousands of opioids in the two year period leading up to and following my birth in 1985. The voiceover comes from an interview I did with him in 2018, and at the end of the film you see him briefly in the supine position where he talked for hours. The story is about how he was mistakenly given two different identification cards by his medical provider, Kaiser Permanente, which allowed him to operate as two entirely different men and effectively double his consumption of Vicodin. The visual story is my unedited sprint through a residential neighborhood (not unlike the anonymous suburb I grew up in CA). The running is a counterpoint to my dad's horizontal posture, but also an homage to "getting up." Additionally, the footage is smoothed out and slowed down by 25% to give it a dreamlike quality, shifting the struggle from the physical to the internal. The sound design is two rising, crescendoing and crashing waves, representing his two identities.

EXHIBITION VIDEO
(made by Ryan Hawk)

TRAILER

Screenings

2020. Solo Exhibition. Lawndale Art Center, Houston.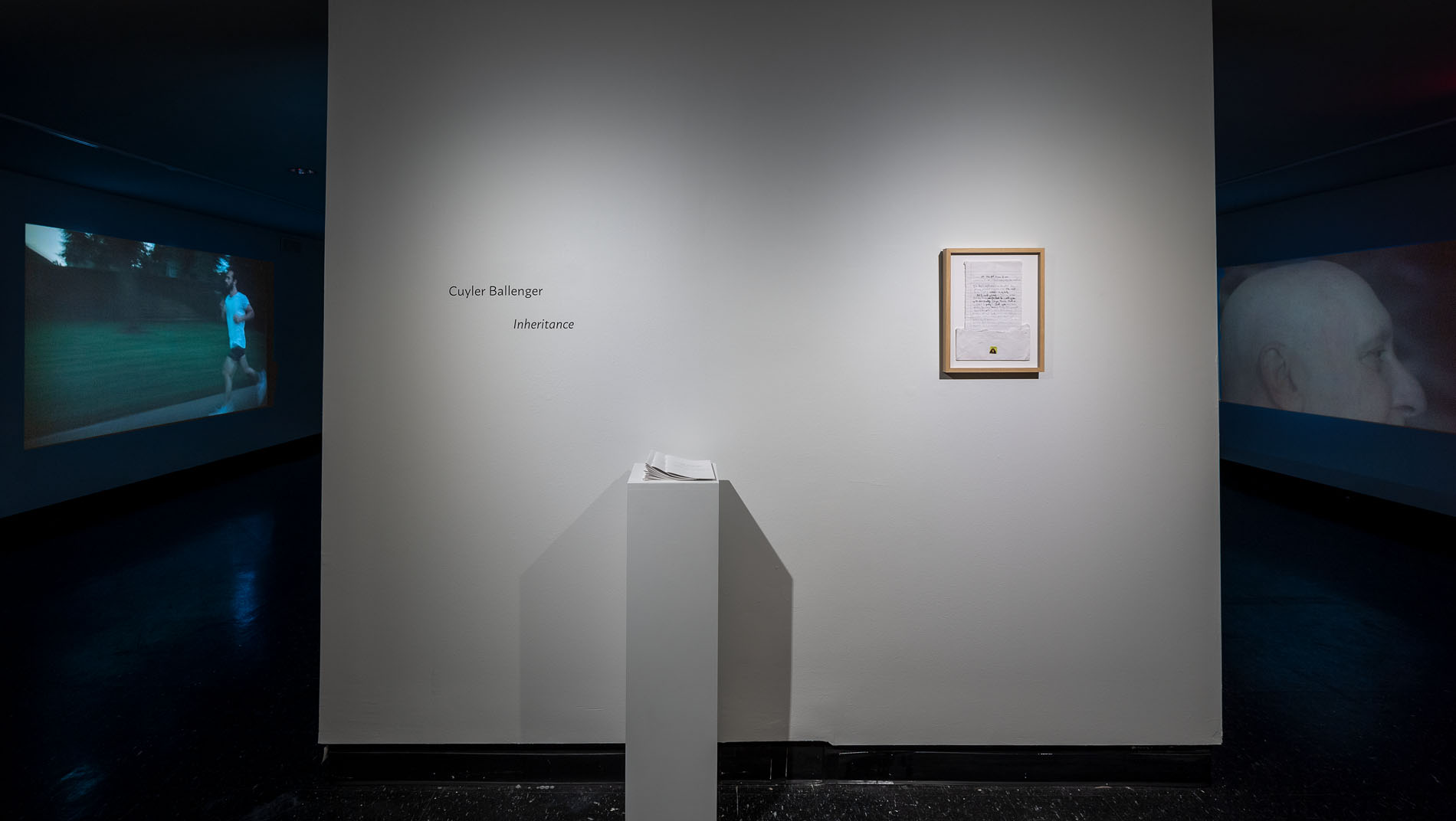 (images courtesy of Nash Baker / Lawndale Art Center)